14.06.2017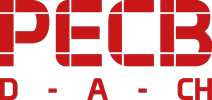 PECB DACH is pleased to announce the establishment of a new partnership agreement Maxpert GmbH. This step will enable the distribution of PECB training courses in Germany, and will ensure that the respective companies will give their contribution based in their expertise in offering and organizing PECB ISO courses.
"We are very excited for this agreement, and we have always welcomed partnership opportunities with such companies that are consistent with and appropriate to our mission," said Faton Aliu, President and CEO of PECB DACH. He added that Maxpert GmbH has proved a great success in IT related trainings: "Both PECB DACH and Maxpert GmbH have proved a great success, and that is a very promising sign for both parties. The past years have witnessed tremendous growth in our partnership program, and initiatives aimed specifically at developing and sustaining intentional partnerships have been an important factor to our success. We both have great teams of professionals, and resources that will be a great support to this partnership," concluded Aliu.
"After being 18 years in education and training business we are very proud to become a member of the worldwide PECB network," said Hartmut Stilp, Founder and CEO of Maxpert. "The huge portfolio of worldwide accepted standards for certification for persons and management systems will help us to support our clients in demonstrating their commitment to international standards as well as they continuously improve their capabilities of serving their customers." Maxpert itself is an ISO29990 certified education and training provider working with Fortune1000 companies. "As our customers are forced to improve their global competitive position permanently it's important for us to demonstrate our support in partnering with world class partners. And that's what we found with PECB."
About PECB
PECB is a certification body for persons, management systems, and products on a wide range of international standards. As a global provider of training, examination, audit, and certification services, PECB offers its expertise on multiple fields, including but not limited to Information Security, IT, Business Continuity, Service Management, Quality Management Systems, Risk & Management, Health, Safety, and Environment.
We help professionals and organizations to show commitment and competence with internationally recognized standards by providing this assurance through the education, evaluation and certification against rigorous, internationally recognized competence requirements. Our mission is to provide our clients comprehensive services that inspire trust, continual improvement, demonstrate recognition, and benefit society as a whole. For further information about PECB and for the full list of standards, please visit https://www.pecb.com.
About Maxpert GmbH
Maxpert® provides trainings, certifications, consulting and coaching to support our clients in establishing personal and organizational capabilities in the areas of Service Management, Project and Program Management, Information Security Management, Governance and Risk Management as well as in methodologies for Agile Transformation. To develop the underlying grammar which is essential in global organizations we use worldwide accepted standards like ITIL®, PMBoK®, PRINCE2®, SCRUM, AgilePM, ISO/IEC 20000 and ISO/IEC 27001, COBIT®, MoR® (Management of Risk), MSP® (Managing Successful Programs), MoP® (Management of Portfolio).
With our trainings and consulting we facilitate successful and sustainable development and transformation to meet the future challenges our clients are faced within a VUCA world. Therefor we continuously develop our own skills gathering the newest insights in learning and coaching techniques like System Theories and Neurosciences.
We address mainly local German companies in their global business as well as global companies faced with challenges in their German business.
For further information about Maxpert please visit https://www.maxpert.com.
(Original Press Release from PECB)
Zurück zur Übersicht