18.09.2015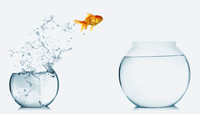 In dieser Ausgabe enthalten:
• PRINCE2 Agile® Prüfungen Deutsch

Mitte September 2015 wurden die deutschen Prüfungen zum PRINCE2 Agile Curriculum veröffentlicht.

Natürlich können Sie auch bei uns Ihre PRINCE2 Agile Prüfung auf Deutsch absolvieren. Wir lassen Ihnen die Wahl, welche Sprachvariante Sie bevorzugen. Unser PRINCE2 Agile Training bereitet Sie auf beide Prüfungssprachen vor!

Haben Sie weitere Fragen zu PRINCE2 Agile? Bitte kontaktieren Sie uns!

Wir freuen uns auf Sie!
Ihre Maxpert
Zurück zur Übersicht
PRINCE2 Agile® is a Registered Trade Mark of AXELOS Limited. The Swirl logo™ is a Trade Mark of AXELOS Limited.